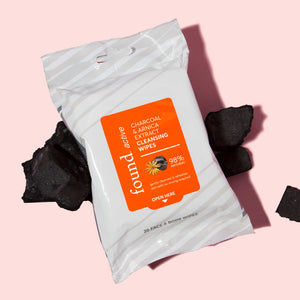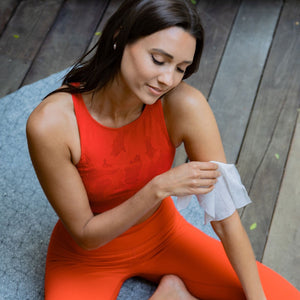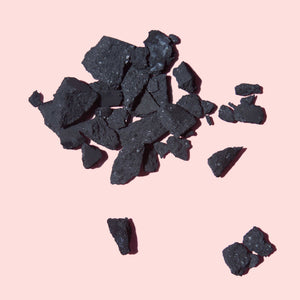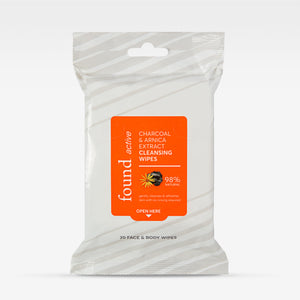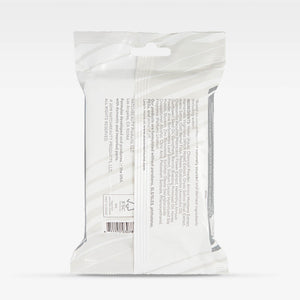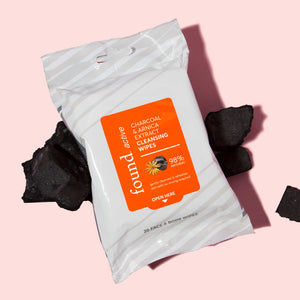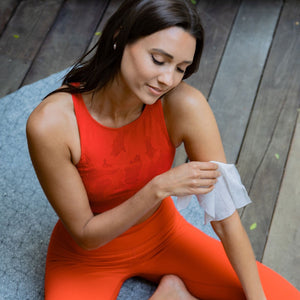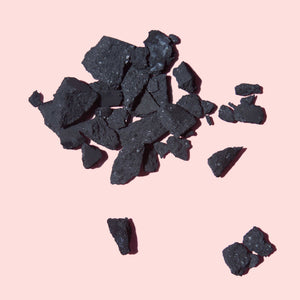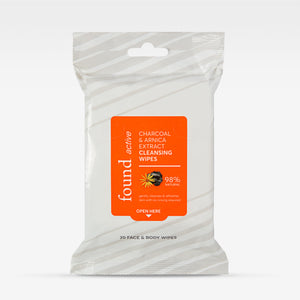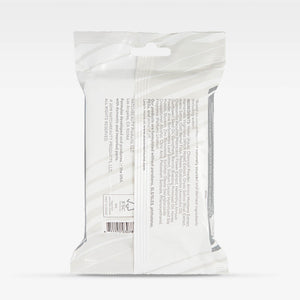 98% Natural*
An instant skin detox? Sound too good to be true? We thought so too, until these portable and easy-to-carry cleansing wipes came into our lives. These pre-moistened face wipes remove makeup, dirt, oil and other impurities from both the face and body. Make sure these are nearby post-workout, so you can just wipe and go the next time...

Read More
98% Natural*
An instant skin detox? Sound too good to be true? We thought so too, until these portable and easy-to-carry cleansing wipes came into our lives. These pre-moistened face wipes remove makeup, dirt, oil and other impurities from both the face and body. Make sure these are nearby post-workout, so you can just wipe and go the next time you're feeling pressed on time.
Bonus: Formulated with Charcoal and Arnica Extract, these face wipes instantly refresh skin while replenishing essential moisture, leaving skin purified and invigorated.
Wipe gently across face and body, avoiding the eye area. No need to rinse.
20 face wipes
Tag Your Photos
@foundactive #foundactive #StayActive #KeepMoving
Read Less